UGLY SWEATERS FOR THE SEASON

It's that time of year again. Santa got his list out, merry songs are playing and hot chocolate is all around.
It only means one thing time to break out those ugly Christmas sweaters and if don't have one here is list some you can get and where.
summer staple
it summer it time cut lose, have fun and enjoy your time with yours friends.
while your having fun, you should remember your...
CLOTHS!!!!!!!!!!
because no summer is complete with out awesome cloths!
so find your SUMMER STAPLE!!!!!!!!!!!!!
CLICK THE BUTTON AND FIND OUT!!!!!!!!!!!!
Powered by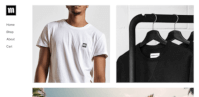 Create your own unique website with customizable templates.